The end of the week already! How did you make it through? I hope in good spirits. It is Friday, which is a perfect night as any, for a feel-good family movie. I took the time to look up a few that I thought I would mention, in order to give you some ideas as to what people are giving two thumbs up. Some are oldies, but goodies, which only makes them must-see classics.
The Pursuit Of Happyness
Director: Gabriele Muccino
Star Casts: Will Smith, Thandie Newton, Jaden Smith
The Pursuit Of Happyness is a golden eye in the list of best inspirational movies on Netflix. It is the story of a struggling salesman who takes custody of his son, then later the life takes a U-turn in his career and how the tasks of responsibilities transform the nature of the character is the most interesting part.  
My Life As A Zucchini
Director: Claude Barras
Star Casts: Gaspard Schlatter, Sixtine Murat, Paulin Jaccoud
An animated movie with an inspiring storyline. A boy who loses his mother is sent to a foster home then what all changes he encounters, what all things he learned is scripted beautifully. The story of this great movie to watch throws the spotlight of the life of orphans that how they survive in the world without a family.
The Shawshank Redemption
Director: Frank Darabont
Star Casts: Tim Robbins, Morgan Freeman, Bob Gunton
The Shawshank Redemption is a story that portrays the beautiful friendship of two men which was on the walls of the prison. But the bond leads a long life even outside the walls of the prison. 
Lion
Director: Garth Davis
Star Casts: Dev Patel, Nicole Kidman, Rooney Mara
Lion is one of the best inspirational movies on Netflix. The story of an Indian boy who lost himself in the streets of Calcutta and after that, he faced a lot of problems until he was adopted by a couple in Australia. 25 years later he set to search for his Indian family. The movie has an incredible emotional story line. The scenes will be remembered forever of this great movie that everyone needs to watch. 
The Blind Side
Director: John Lee Hancock
Star Casts: Quinton Aaron, Sandra Bullock, Tim McGraw
The beautiful movie which is full of love and support. Michael Oher, a homeless and traumatized boy who turns to become a football player with the help of a woman and her family. The movie shows the role of humanity. The women understand Michael and helped him to take himself out of depression. Later, the love and acceptance of the family gave the boy was incredible.
Into The Wild
Director: Sean Penn
Stars: Emile Hirsch, Vince Vaughn, Catherine Keener
Sometimes when life gets tough, we fantasize about sacking everything off and heading out on an adventure. But then it dawns on us that doing something so spontaneous would actually require a lot of efforts, so, instead, we shrug it off and go back to watching movies like " Into The Wild" on Netflix. One of the best things to watch on Netflix that would refresh you and make you think about the inviting feeling of wanderlust. Into the wild tells us a story about a guy named Christopher Johnson McCandless who gives away $25,000 to charity, burn all the cash after abandoning his car and hitchhike to Alaska. 
*Movie info taken from magicpin.in
Six different films, and they all have special moments where you will definitely need to wipe your eyes. I can't guarantee they are all suitable for young children, so you will have to look into the ratings before viewing. I also found the perfect nachos recipe to make for your Friday night event. I hope you enjoy it! Happy Friday everyone!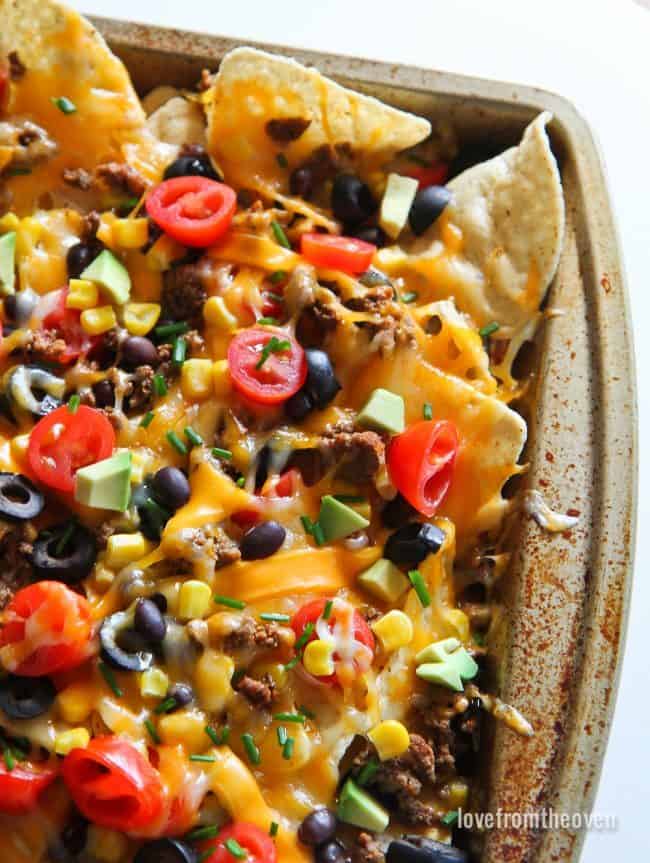 * Recipe taken from lovefromtheoven.com