I know what you're thinking, "I miss the mall!" Me too. This is a really rough time for all of us, but I promise you that the shopping will be sweet when the doors finally open again! What kind of shopping are we doing now? Well, consider the outdoors and get to it! We want our outdoor spaces to be ready when summer gets here, so get online and get shopping! A few things to concentrate on when looking to complete your yard space:
Garden
You could start your very own "Moonlight Garden" by purchasing a kit on brecksbulbs.ca. The package includes various showy, scented flowers like: Peacock Orchids and Angelique Begonias. They shine in the moonlight and give off a fragrant aroma for you to enjoy, evening after evening. All you have to do is set up your gardening space with fresh top soil and fertilizer, and when the box comes, you follow the map to plant each bulb. You could have a beautiful garden that keeps you happy for the entire season.
2. Seating Area
You may already have a great set that only requires finishing touches like a fireplace, or some cozy lighting for summer nights. The key to making the perfect outside hangout spot for the family is to make the space feel like your living room, only outdoors. Having this extra space allows for a fresh and airy living option, apart from inside of the house. You and your family will appreciate the fireside games, and conversations long past bedtime.
3. Nature
Don't forget to implement nature into your outdoor space. Finding a cute little birdhouse or bath will attract the most stunning nature right to your own backyard! Imagine sitting quietly with your morning coffee, watching the sun rise, and the birds feast. A lovely start to a gorgeous morning! You may be limited as to where you could find a birdhouse now, but if you are a really crafty individual, you could simply make your own. I have taken the liberty of finding a fabulous DIY birdhouse project for you to try.
DIY Birdhouse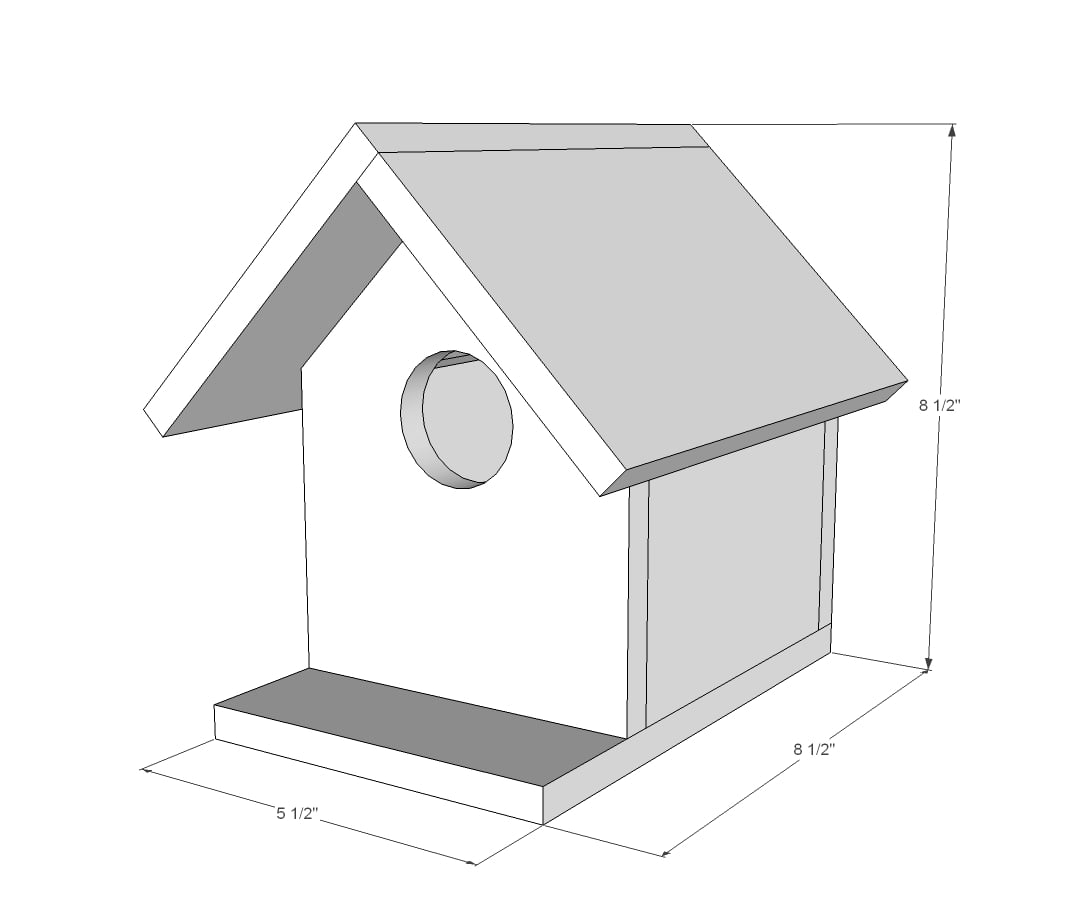 Dimensions shown above.
Preparation
SHOPPING LIST
1 – 5 1/2″ x 1/2″ thick cedar fence picket (I used the dogeared 72″ long ones)
1 1/4″ finish nails
Glue suitable for cedarCUT LIST
Cut from the Cedar Fence Picket:
2 – 7 1/4″ (front and back – longest point, cut the top corners off at a 45 degree angle to make a house shape)
2 – 4 1/4″ (side walls – these are just a tiny bit short to allow venting inside birdhouse)
3 – 8 1/2″ (floor and roof pieces. Also rip 1/2″ off one edge (cutting with the grain the long way) of one board for the shorter roof piece – see step 4)TOOLS
GENERAL INSTRUCTIONS
Please read through the entire plan and all comments before beginning this project. It is also advisable to review the Getting Started Section. Take all necessary precautions to build safely and smartly. Work on a clean level surface, free of imperfections or debris. Always use straight boards. Check for square after each step. Always predrill holes before attaching with screws. Use glue with finish nails for a stronger hold. Wipe excess glue off bare wood for stained projects, as dried glue will not take stain. Be safe, have fun, and ask for help if you need it. Good luck!
Instructions
STEP 1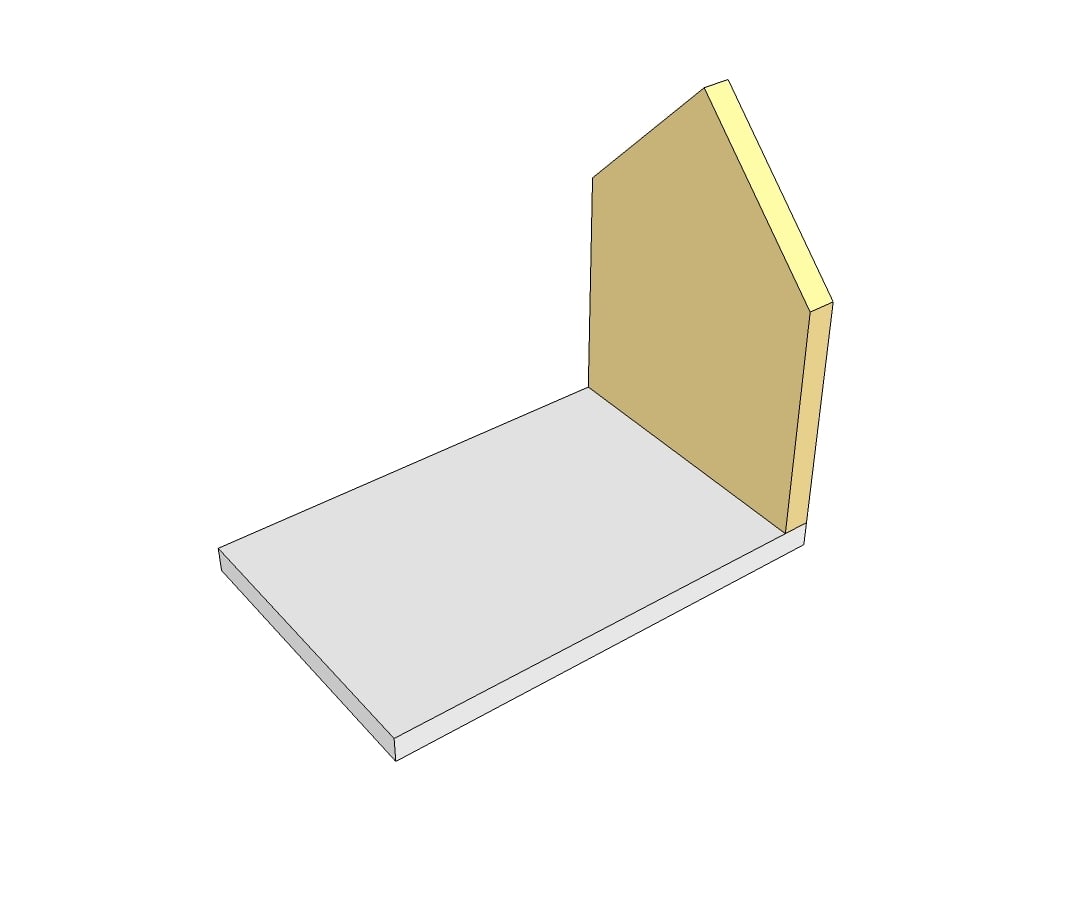 Attach the floor to the back wall, with back edges flush.
STEP 2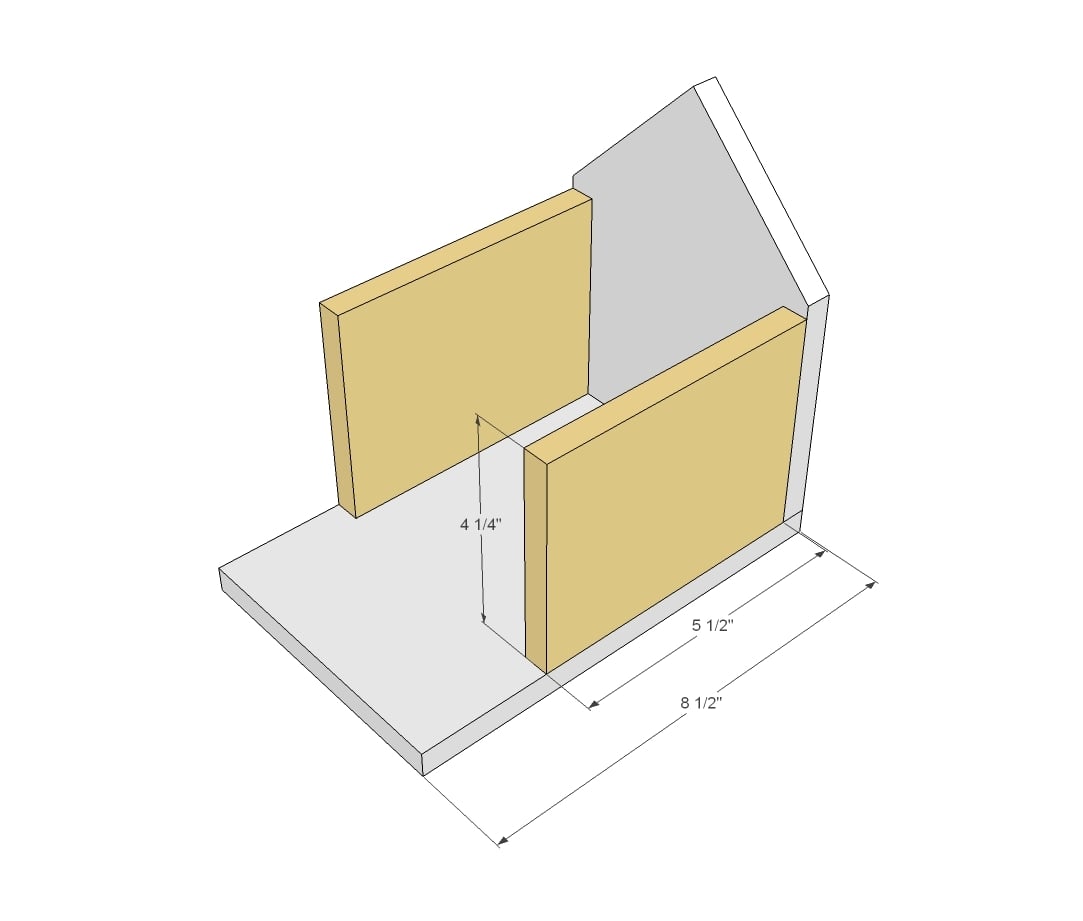 Attach side walls to back wall and floor.
STEP 3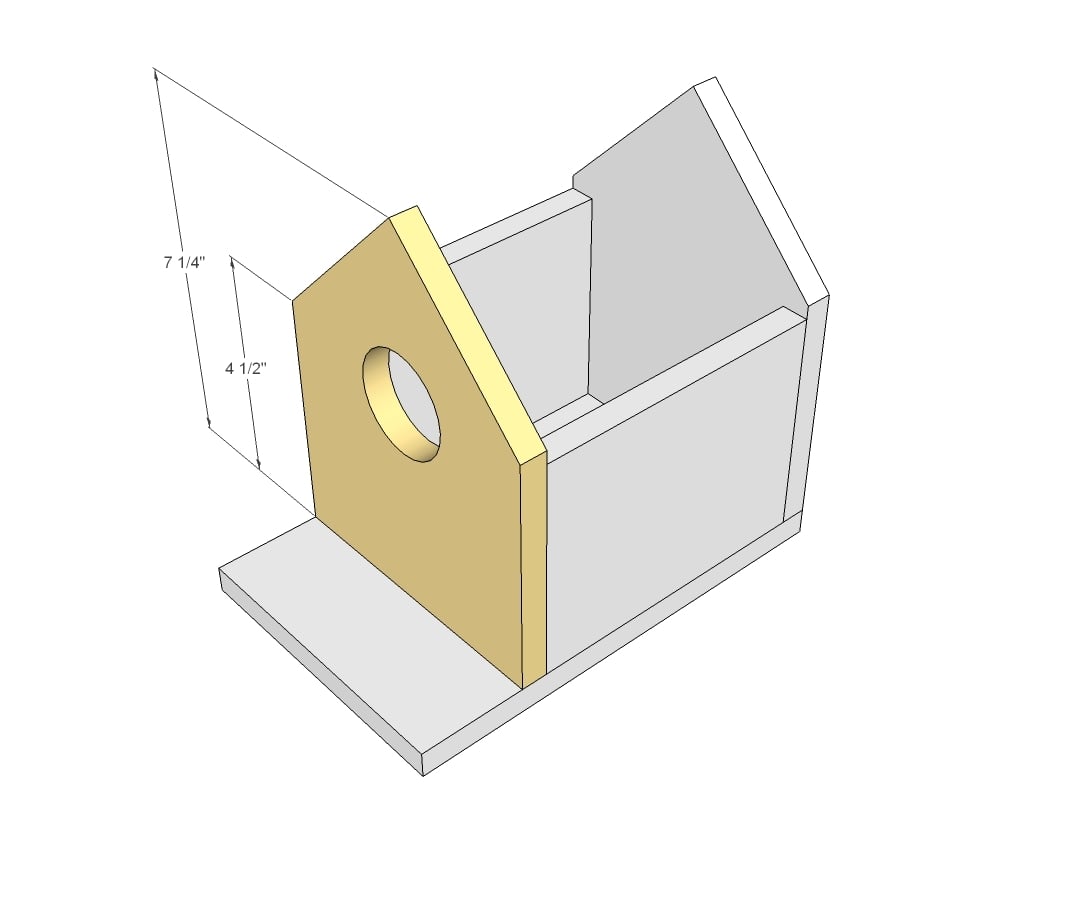 Attach front wall to sides and floor. Note that I drilled the whole afterwards with a 2″ bit.
STEP 4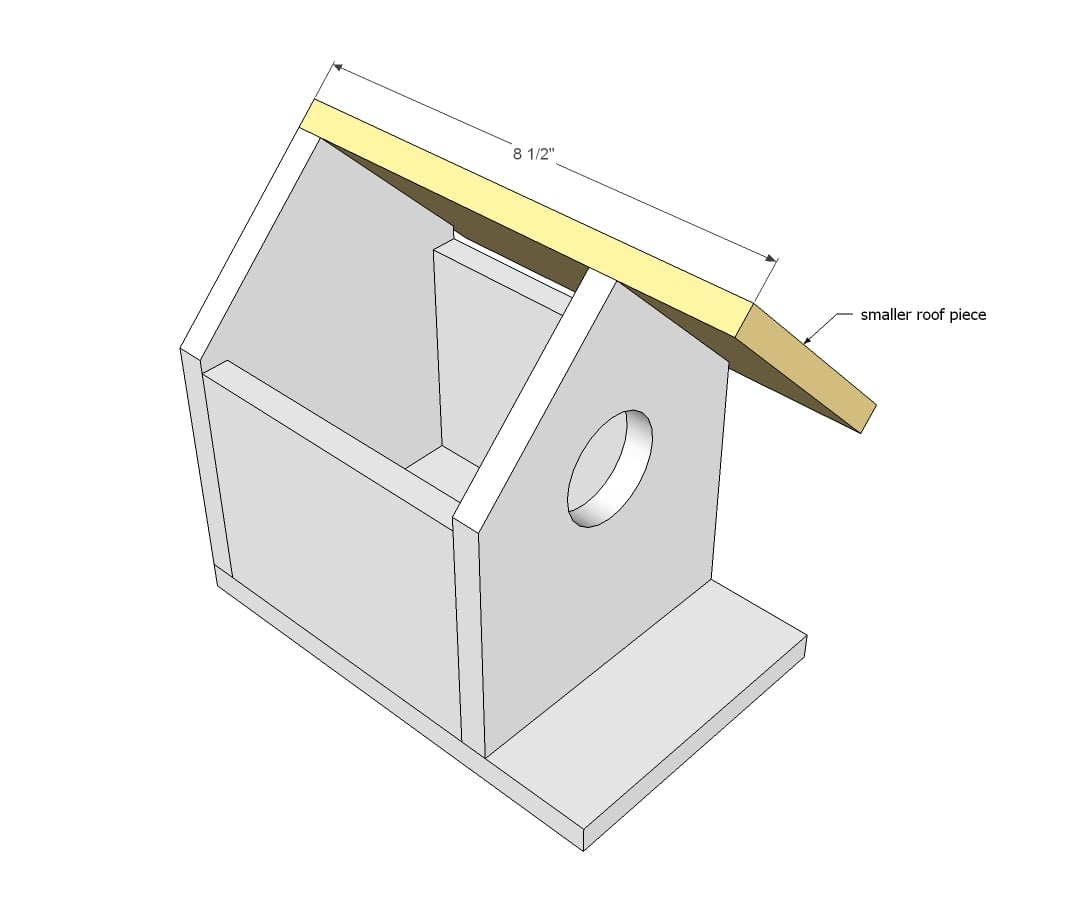 One of the roof pieces needs to be 1/2″ (or thickness of the fence pickets) less in width than the other since the overlap. Rip 1/2″ off one long side (cutting with the grain) on one of the roof pieces. Attach to front and back top edges.
STEP 5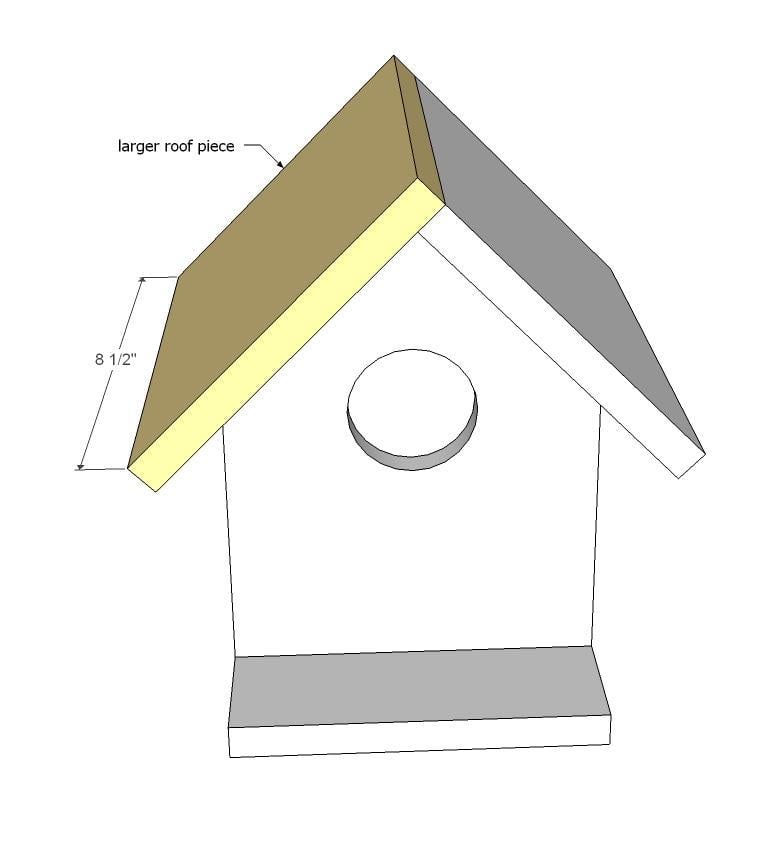 Finishing InstructionsPreparation InstructionsFill all holes with wood filler and let dry. Apply additional coats of wood filler as needed. When wood filler is completely dry, sand the project in the direction of the wood grain with 120 grit sandpaper. Vacuum sanded project to remove sanding residue. Remove all sanding residue on work surfaces as well. Wipe project clean with damp cloth.
It is always recommended to apply a test coat on a hidden area or scrap piece to ensure color evenness and adhesion. Use primer or wood conditioner as needed.
*Project taken from https://www.ana-white.com/woodworking-projects/build-cedar-birdhouse-2
I hope you all have a great time planning and shopping for your outdoor space! Happy Monday everyone!