Now that you've surveyed every room in the house, and have realized that everything needs work, why not reinvent what you do have? Sure, the colour of your bedroom is dull. Paint it an exotic colour and go neutral with the ensemble. The lighting is dark and dreary. Trade it in for something more sleek that makes a statement. What if the furniture is tired, and in need of reviving? That's easy! A little paint or wallpaper gives it the appeal your space needs. What if I told you there were many ways to make a dresser beautiful again? Would you believe me? Well, here are a few pictures to prove what I say is true: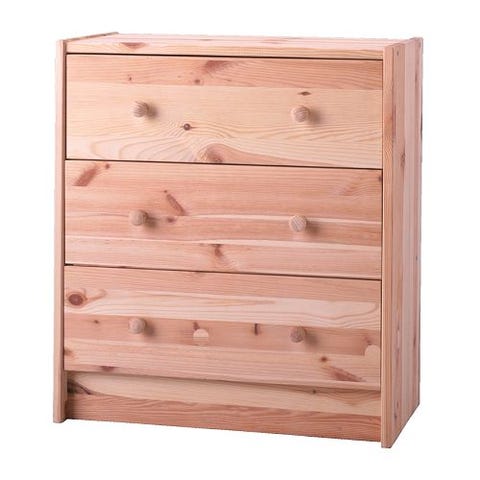 The Dresser
Made of sturdy pine wood, the RAST chest is the perfect (and affordable) blank canvas for a bit of creativity. ($35, ikea.com)
Look #1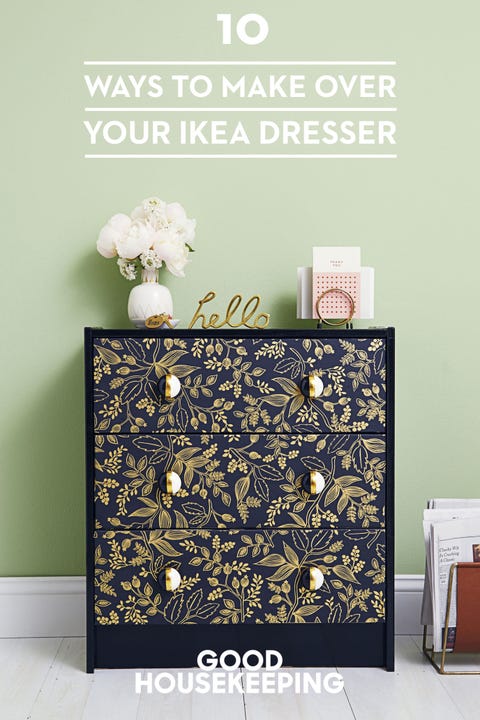 Paint is Aloe Vera by Olympic. Magazine rack ($138, anthropologie.com). "Hello" sign ($29, westelm.com). Wallpaper, Rifle Paper Co. for Hygge & West ($140 per roll, hyggeandwest.com). Paint, Rust-Oleum Protective Enamel in Gloss Black (homedepot.com). Pulls ($7 each, anthropologie.com).
Look #2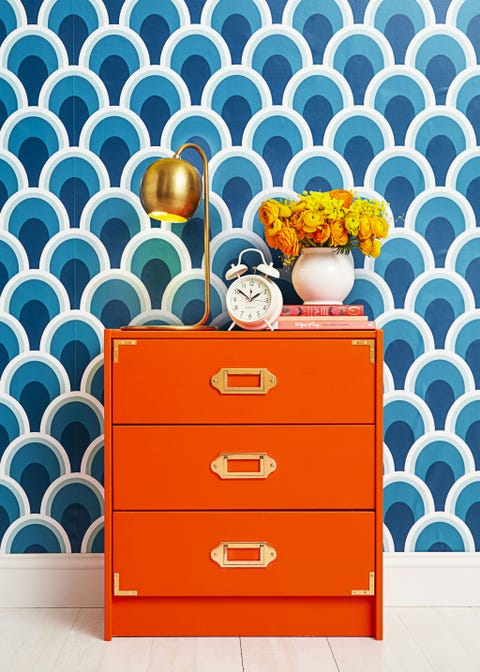 Wallpaper ($35 per roll, chasingpaper.com). Vase ($24, wolveswithin.com). Clock ($30,westelm.com). Books (anthropologie.com). Paint, Inferno by Behr. Pulls ($35 each, rejuvenation.com). Corners ($6 for four, amazon.com).
*Ideas taken from goodhousekeeping.com
Can you imagine that both looks came from the original Ikea dresser at the top of the page? Pretty interesting isn't it? It all depends on the look you're going for, but it could very well be done on a budget. An Ikea dresser all dolled up can have the look of a very pricey piece at a high end store, if you are willing to roll up your sleeves and dedicate the time and effort. So, what do you say? Are you feeling creative today? Are you willing to put your skills to the test? Have fun with it, and remember that nothing is more rewarding than the results of your determination. Happy Wednesday everyone!