Being one with nature has always had a calming effect on humans. The luscious greens, and the deep blues transport us to a happy place. There is nothing more refreshing than the great outdoors! A quiet place that frees your thoughts, calms your mind, and soothes your soul. I'm thinking that we need to get out today and enjoy a trail or a park. Take a bike, or go for a stroll. Who has a kayak or canoe? That is another fabulous idea on the water. Take the fishing rod and a few cold beers, and take in the sights and sounds of nature.
High Park – Toronto
Moccasin Trail Park – Toronto
Paletta Lakefront Park – Burlington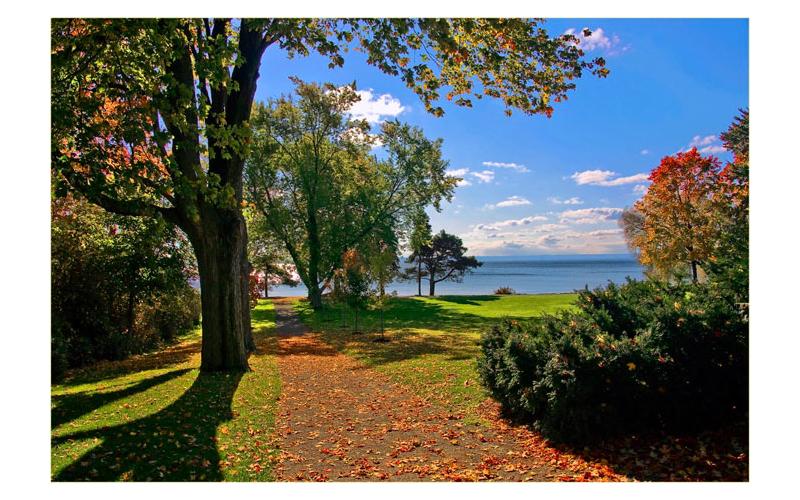 Bronte Heritage Waterfront Park – Oakville
Those are a few famous parks around the Greater Toronto Area that have a lot of charm, and serve as an oasis for those who are in search of tranquility. Try going early in the morning as opposed to afternoon, when the crowds usually come out to frolic. That way, you will get a beautiful sunrise, quiet time and lots of space. If you're lucky, you may see wildlife up close, so don't forget the camera. Also, we can't ignore the issue of a delicious picnic lunch! I have a sandwich recipe that you may want to try for something new. Take a look: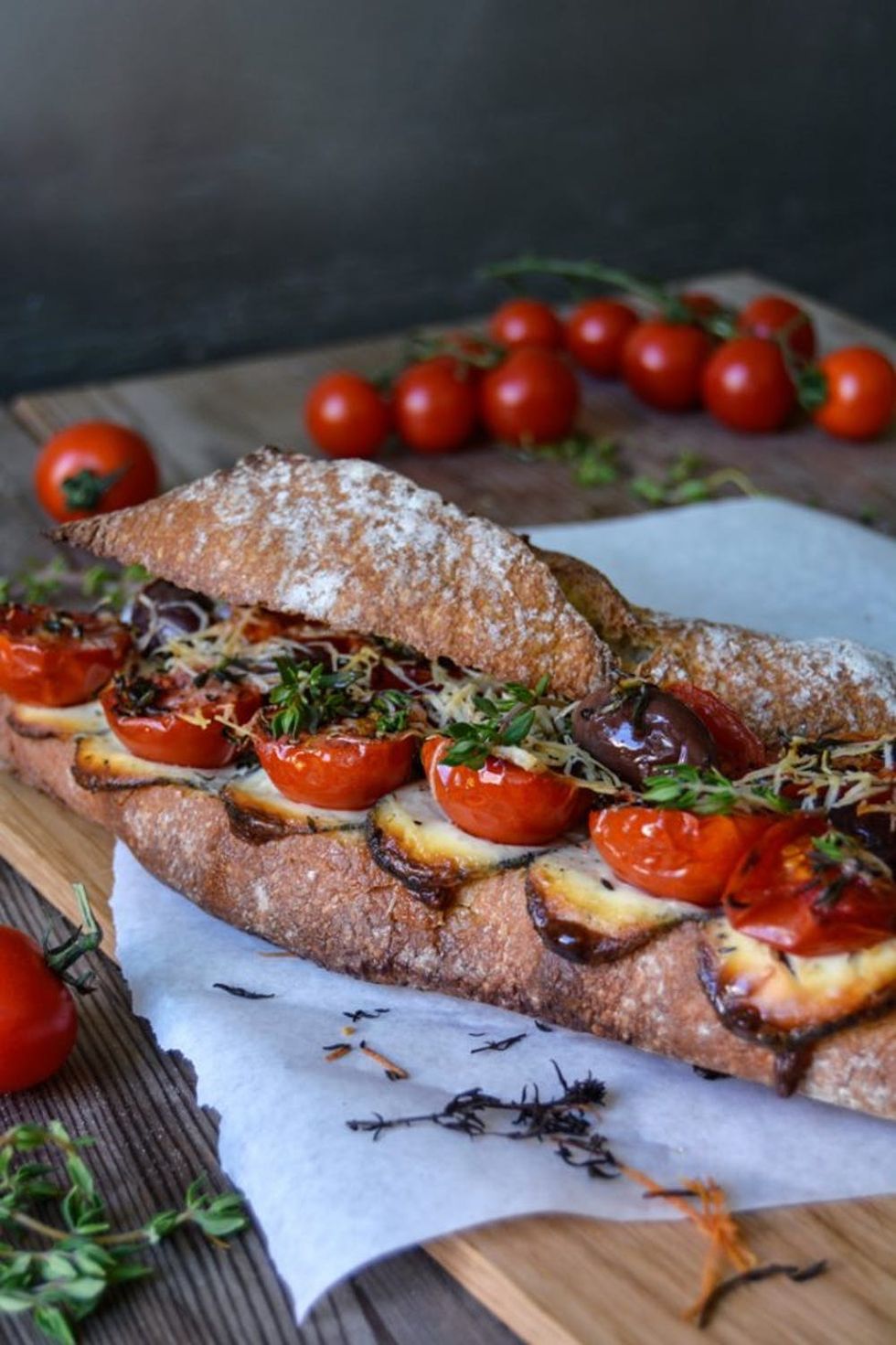 Grilled Tomato, Chèvre and Thyme Baguette Sandwich
As a lunch for two you need
rustic French baguette (around 25cm / 10″), cut in half, 1
olive oil 2 tablespoons
chèvre (preferably Sainte-Maure de Touraine), very thinly sliced, 70g / 2 1/2oz
cherry tomatoes, cut in half, about 6
black olives 6
garlic, thinly sliced, 1 clove
fresh thyme leaves, from a small handful of sprigs
pecorino (or any other aromatic hard cheese), freshly grated, 2 generous tablespoons
black peppercorns, crushed in a mortar
Set the oven to 220°C / 430°F and line a baking sheet with parchment paper.
Place the bottom half of the baguette on the lined tray, brush the bread with 1 tablespoon of olive oil and spread the chèvre and then the tomatoes and olives on top. Sprinkle with the remaining olive oil, thyme, garlic, pepper and pecorino. Bake in the oven for about 20 minutes or until the cheese is melted and the tomatoes are soft. You can also bake the top half of the baguette for the last few minutes. When it's done, sprinkle with a little fresh thyme, season with salt (if necessary) and enjoy!
*Recipe taken from http://www.meikepeters.com
The sun is bright and beautiful! Why are you not gone yet? Take care, and happy Friday everyone!