For those of you who saw my dilemma yesterday, you could guess that the topic of today's blog is all about "bathrooms." Not just any bathroom, but the master bath, otherwise known as the ensuite. Now the point of this particular bathroom is to have self-care luxury from the comfort of your own master bedroom, but what do we consider to be luxury? Some say that an upscale shower, complete with rain faucet to make them swoon. Others enjoy a double vanity, where both parties have their own counter space and sink to pamper themselves. For me, it's all about the soaker tub! It is the ultimate enjoyment to fill a tub with fine salts, soaps, and hot water, sinking into its depths for comfort. Along with candlelight, soft music and a good book, bathroom luxury doesn't get any better than that!
If you had to choose the tub of your dreams, which one would it be? I have a list of favourites that I want you to vote on. Let's see which of these is the most popular overall.
1.
2. 3.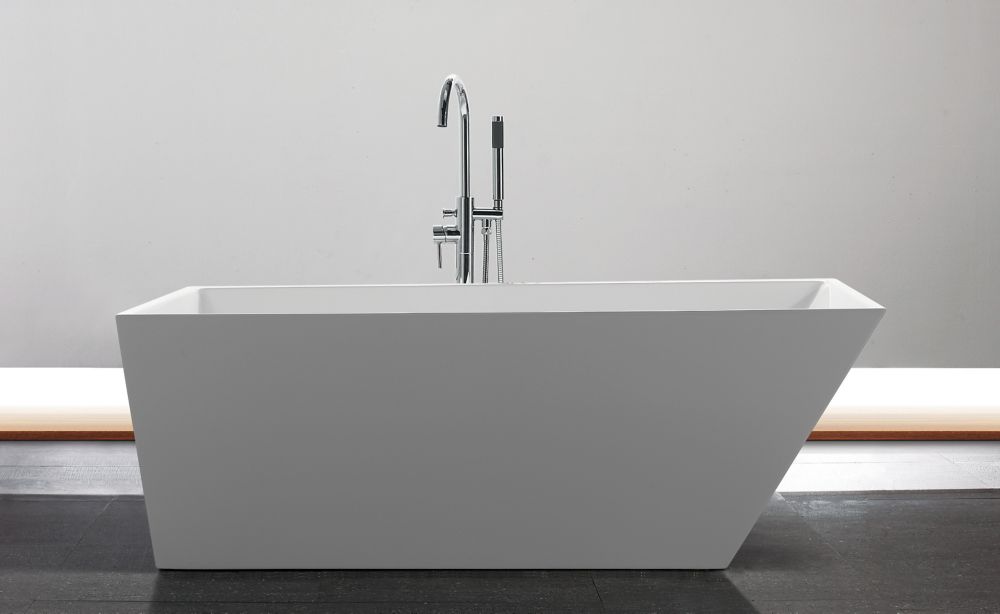 4.
I'm personally leaning towards number 4 because I love a good statement piece! A black exterior puts the "l" in luxury, thus making it a very swanky space to unwind. If you choose number 1, you might love the zen feel, with the egg shaped tub that cuddles the body into relaxation. Tub number 2 is super traditional, but très chic for that sophisticated design. Number 3 is ultra modern, with clean, sleek lines that define the space's contemporary simplicity.
Choices! Choices! There are many, but there is always one that truly reflects your personal style. Imagine soaking in the ambiance of a good bath that calls your name! You know that's luxury! You can't deny it. I hope I convinced you to consider adding a tub to your bathroom if you haven't already. You will definitely thank me for it later! Happy Monday everyone!