Tonight, my kids requested a simple mac and cheese dinner that meets their picky standards! Kids can be such downers when it comes to creativity in recipes. Nobody likes brussel sprouts, rapini, steak, green peas, or even couscous! Anything that does not align with the Mac and Cheese concept is a "no go" for them. For all the parents or caregivers out there who are dealing with this picky eating situation, how have you been coping with the fuss? Are you really serving kraft dinner everyday? I'm cooking like a 5 star chef in here, and they're looking for Mr. Noodles to eat for dinner! Crazy!
Experts say that when children are born, they have taste buds in their entire mouths, as opposed to just the tongue when they become adults. Could this be the reason why most foods are a problem? Maybe they are just too sensitive to taste, but I figure a medium well steak would be more appealing than hot dogs! As I think of those all over the world, attempting to prepare a dinner that is acceptable to the child they are feeding, I have found a mac and cheese recipe that might help your situation.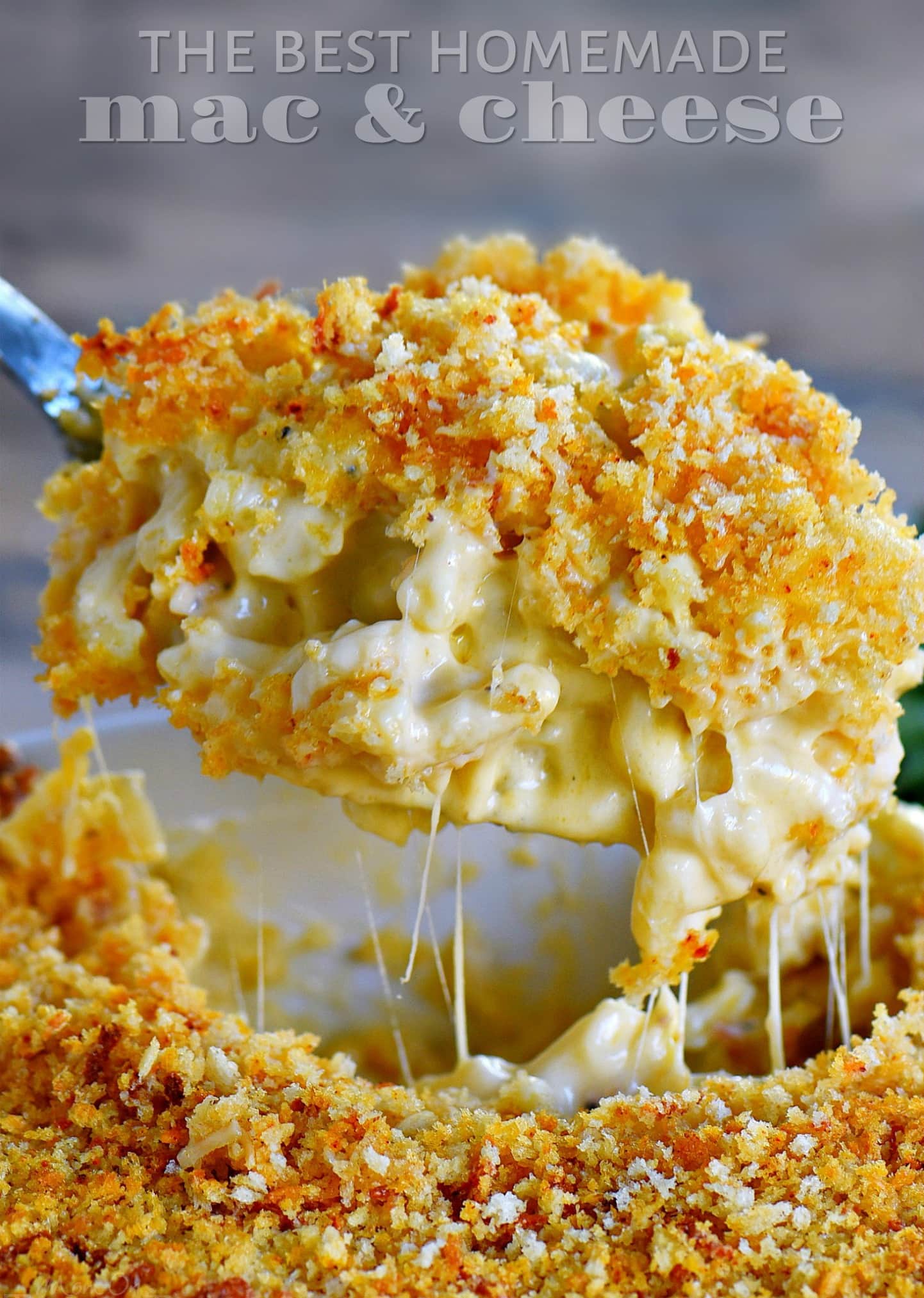 The BEST Homemade Baked Mac and Cheese
Ingredients
16 oz elbow macaroni, cooked (or other tubular pasta)
1 tbsp extra virgin olive oil
6 tbsp unsalted butter
1/3 cup all purpose flour
3 cups whole milk
1 cup heavy whipping cream
4 cups sharp cheddar cheese shredded
2 cups Gruyere cheese shredded
salt and pepper to taste
1 1/2 cups panko crumbs
4 tbsp butter melted
1/2 cup Parmesan cheese shredded
1/4 tsp smoked paprika (or regular paprika)
Instructions
Preheat oven to 350F. Lightly grease a large 3 qt or 4 qt baking dish and set aside.Combine shredded cheeses in a large bowl and set aside.
Cook the pasta one minute shy of al dente according to the package instructions. Remove from heat, drain, and place in a large bowl.
Drizzle pasta with olive oil and stir to coat pasta. Set aside to cool while preparing cheese sauce.
Melt butter in a deep saucepan, dutch oven, or stock pot.
Whisk in flour over medium heat and continue whisking for about 1 minute until bubbly and golden.
Gradually whisk in the milk and heavy cream until nice and smooth. Continue whisking until you see bubbles on the surface and then continue cooking and whisking for another 2 minutes. Whisk in salt and pepper.
Add two cups of shredded cheese and whisk until smooth. Add another two cups of shredded cheese and continue whisking until creamy and smooth. Sauce should be nice and thick.
Stir in the cooled pasta until combined and pasta is fully coated with the cheese sauce.
Pour half of the mac and cheese into the prepared baking dish. Top with remaining 2 cups of shredded cheese and then the remaining mac and cheese.
In a small bowl, combine panko crumbs, Parmesan cheese, melted butter and paprika. Sprinkle over the top and bake until bubbly and golden brown, about 30 minutes. Serve immediately.
*Recipe taken from momontimeout.com
The website name is so fitting for the topic, I couldn't help but notice that! Let's keep it simple today. Not too fancy for the wee ones. Although they require a lot, they don't ask for much (a paradox if you ask me), so we always have to be one step ahead. Be prepared for the "What's for dinner?" question, with the answer, "Mac and cheese," and your life will be a whole lot easier;) Happy Tuesday everyone!