It is a fantastic day for shopping local, so we will be checking out Canadian-made for the best deals in town! Supporting our local retail stores gives our fellow citizens a helping hand in these difficult times, and also gives our own economy a bit of a boost. There are so many great stores to choose from, so forgive me while I overwhelm you with a list of of fabulous finds!
Indigo Bookstore
Getting snowed in at a luxurious, rustic ski chalet high in the French Alps doesn't sound like the worst problem in the world. Especially when there's a breathtaking vista, a full-service chef and housekeeper, a cozy fire to keep you warm, and others to keep you company. Unless that company happens to be eight coworkers…each with something to gain, something to lose, and something to hide.
Indigo $15
2. Roots Clothing Store
Handcrafted in Canada, our Roots Script Award Jacket features a woollen melton shell and Tribe leather sleeves with chenille patches. Fully lined, this iconic Roots style is designed with a snap front closure, leather-trimmed pockets and rib knit trim. Custom details available.
Roots $578.00
3. Deceim Skincare
A gentle cleansing product formulated to target makeup removal whilst leaving the skin feeling smooth and moisturized. 
Deceim $7.90
4. Atmosphere Outdoor Apparel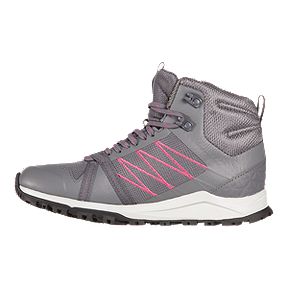 The North Face Women's Litewave Fastpack II Mid Waterproof Hiking Boots
Atmosphere $159.99
5. The September Name Brand Online Store
Handmade and handwoven by artisans in Bali, this circular rattan straw shoulder bag comes with a leather strap and fabric lining. A modern take on a classic style!
The September $120
There are so many online stores that we have yet to discover! I promise to dig deep and find some new Canadian online stores with a whole lotta pizzaz! If there are any Canadian stores you know and love, please share;) There is nothing better than adding to the list of Canadian-made! I hope you enjoy yourselves as you shop those deals! Happy Monday everyone!